Peer-Reviewed Bibliographies
A supportive network for Content Creators
Posting the reference sources for your content is only half of the story. The other half of the equation is having other members of the community verify these sources. This isn't about "likes" or rankings, it's about having other Content Creators (or Fact Mavens) actually click through on your bibliographies and verfify that the data is solid and backs up the article or video.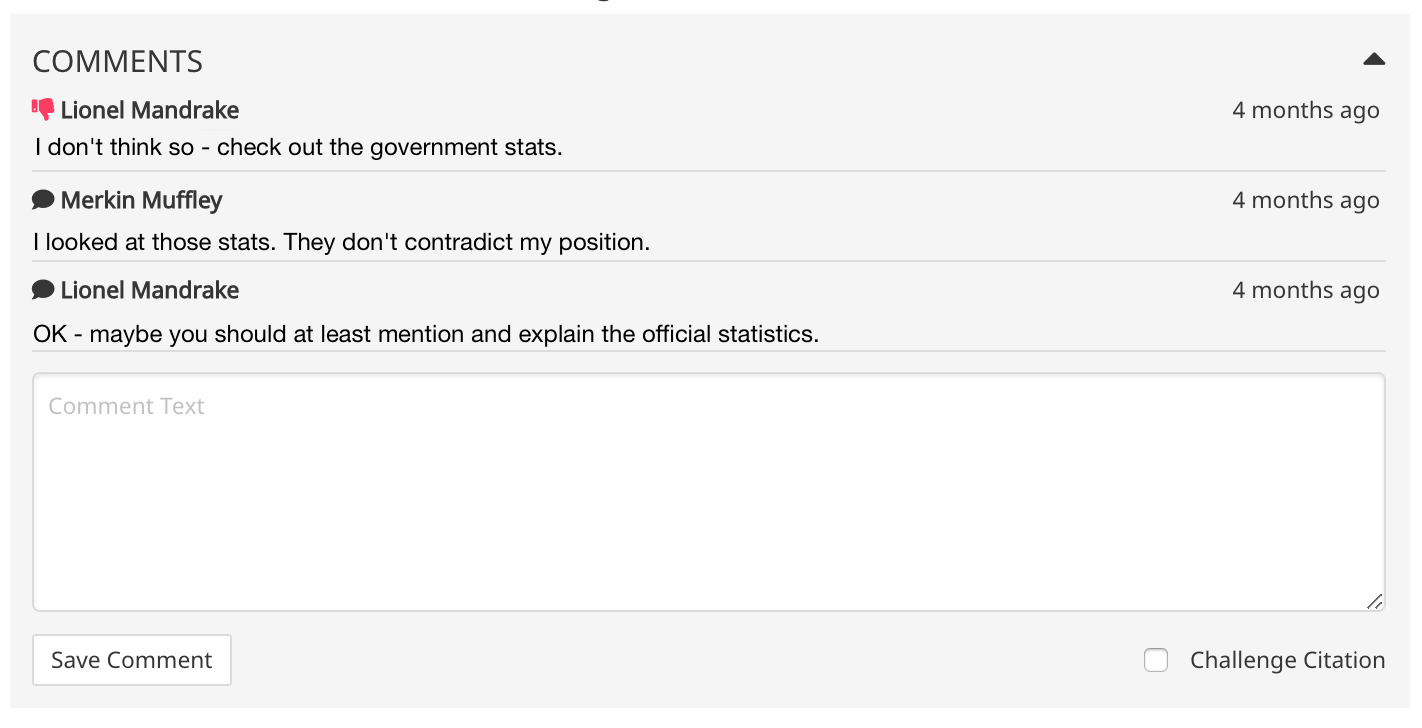 Of course, no one is perfect. And sometimes a citation will be erronious or some other source will contradict it. In these cases, community members can leave 'challenge' note. A "challenge" note is the counterpoint to a verification. It is split out on it's own vector to avoid people even considering brigading with "down votes". A 'challenge' is intended to be something thoughtful with an alternate link to source data, as opposed to a quick down-vote or ad hominem.
But at the same time, if bibliography only has a handful of verifications and dozens of challenges, the reader can draw their own conclusions.
Bibliogrify also has built in support for archive url's as well as posting screenshots. So if for "some reason" a citation is deleted, your documentation will have the the archive url and/or a screen shot right there to back up your content.